Meet the Orchestra
Right next to Cell Block C at the Cook County Jail you can find Detention Block D. It's a rough and tumble group of rapscallions, in the joint for too much jazz and liquor. But the hoosegow won't get them down. When they aren't fashioning shivs outta flutes and drumsticks, they are making sweet sweet music, and all that jazz.
Most all of these images are by the gangster, Julian Bueckert.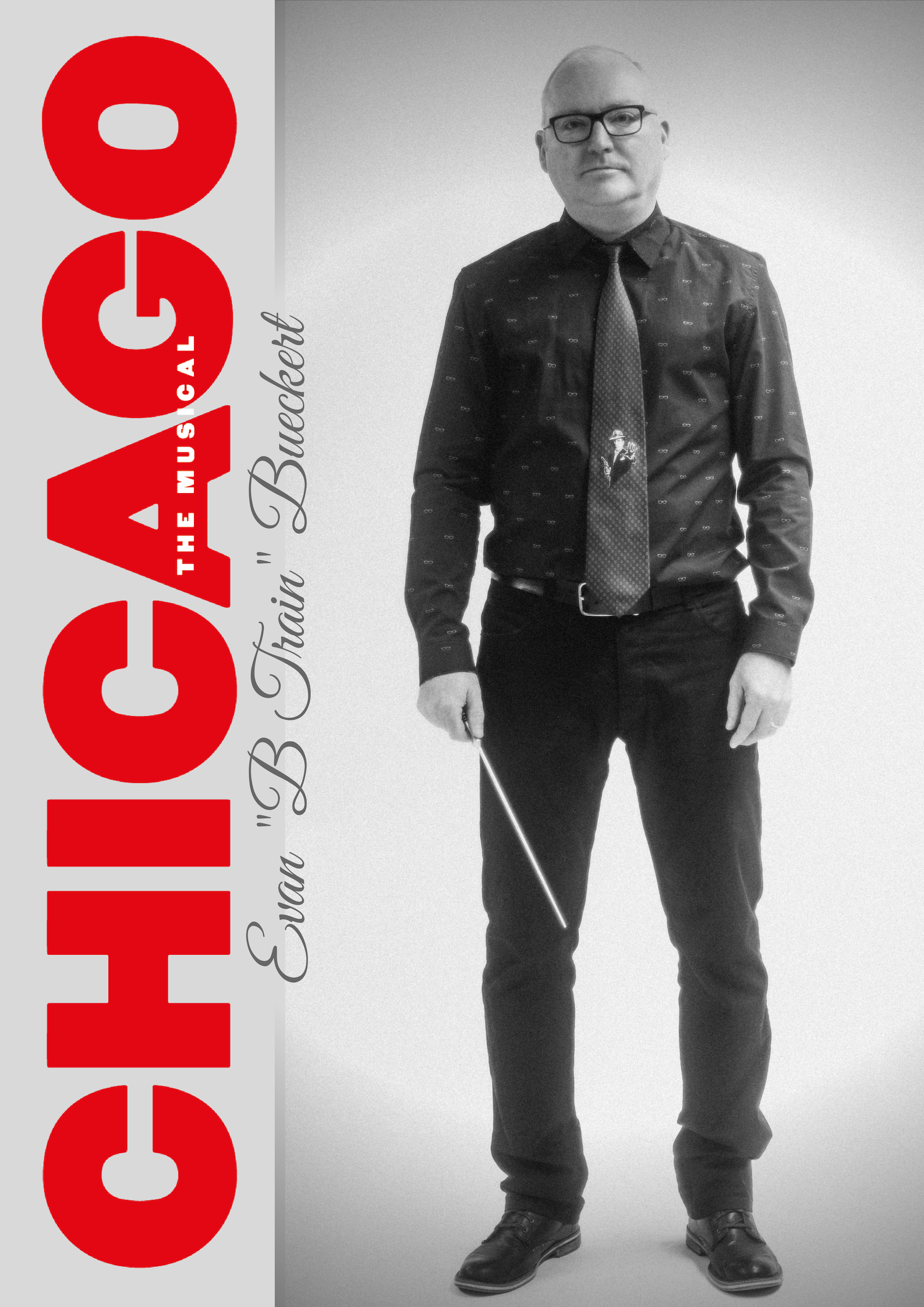 Evan "B Train" Bueckert
It's a well known fact that B Train is a favorite of Matron Mama Morton, and rumor has it he ain't never had to pay for her favors… with money. A sweet talker and confidence man, B Train can hum a tune and charm the birds right outta the sky. And the dames think he's pretty sweet too.
Alex "Hit Man" Harding
Mob Hit Man Harding got sent up for tax evasion. But that's only because they never found the bodies.
Kevin "The Plumber" Dunk
The Plumber's spree of jewel heists ended in a showdown with the G Men down at the docks. They may have taken his freedom, but they can't take his sweet vibrations.
Micah "T Bone" Mueleman
T Bone led the feds on a three state chase, finally running outta gas and having a shoot out in the South side of Chicago. He loves the speed and gets his rush from playing jazz now.
Shelagh "Tommy Gun" Redecopp
Mild mannered Symphony violinist by day, gang leader by night, "Tommy Gun" Redecopp single handedley masterminded the greatest Chi town train robbery in history. If only she had played the cello she might have had better luck hiding the tommy gun from the coppers. Damn small case
Shinobu "Miles" Murata
Sweet talking grifter, Miles charmed the fortunes out of a long line of educated rich boys, until one of her suitors ended up having an ill tempered congressman for a Daddy.
The Archibald Gang
Diamond Dean and Baby face Brandon, the notorious Archibald Gang, tunneled under the Bank of America on Michigan Avenue, hauling the biggest bag of cash and securities in the history of Chicago. They were finally caught after going on a flashy spending spree of fast cars and faster women. As they were hauled away in shackles they could be heard shouting "No regrets!"
Josh "Hammer" Thorsteinson
The Hammer may be young, but he's the quickest pickpocket on the lower east side. He'd still be running the game if the low down two faced cops he bribed hadn't turned on him. He doesn't know how, but he aims to beat the rap.
Randy "Sensation" Marchi
Known simply as the Sensation, Randy Marchi left a long line of broken hearts and empty bank accounts as he scalawagged his way across the globe. Finally nabbed on some trumped up charge, the Sensation won't stay mute for long.
Janice "Jaco" Nicli
World famous money forger, Jaco has landed in Cell Block D, right where she intended to be. When she isn't carving two dollar plates out of old tin cans she is laying down the bass for the D Block Band.
Tim "Mr. 88" Plait
Don't let that innocent face fool you, Mr. 88 shoots the tommy gun with as much precision as he tickles the ivories. But when he play Chi Town Lullaby, even the most hardened criminals on D Block weep like tiny babies.
Larry "Licorice Sticks" Dureski
Caught cookin' moonshine in his candy factory, Licorice Sticks misses the mash but he ain't no dew dropper. No sooner was he locked up when he started pulling the poke together to get a still going in the laundry room. Pretty soon they will be sippin some fine potato vodka, if he don't blow the place up first.